WHO WE PROTECT: FIRE SAFETY WORKERS
Fire safety and protection experts who specialize in testing, inspection, and certification for flammability and fire resistance face danger on a daily basis to ensure safer products for consumers. Proactively protect employees with ResponseLINK's personal safety alarms. Our safety devices are ideal for those staff members who perform the following testing on goods and materials:
Combustibility
Burn rate
Flame spread
Smoke development or density
Self-ignition or flash ignition temperatures
Flash-over characteristics
Carbon monoxide concentration

Testing Labs, especially those working with solvents, are at risk for flash fires, explosions, rapidly spreading flames, and the release of toxic substances.1

Hazard levels are generally high.

Emergencies typically involve more than one type of problem (e.g., simultaneous medical, fire, and contamination).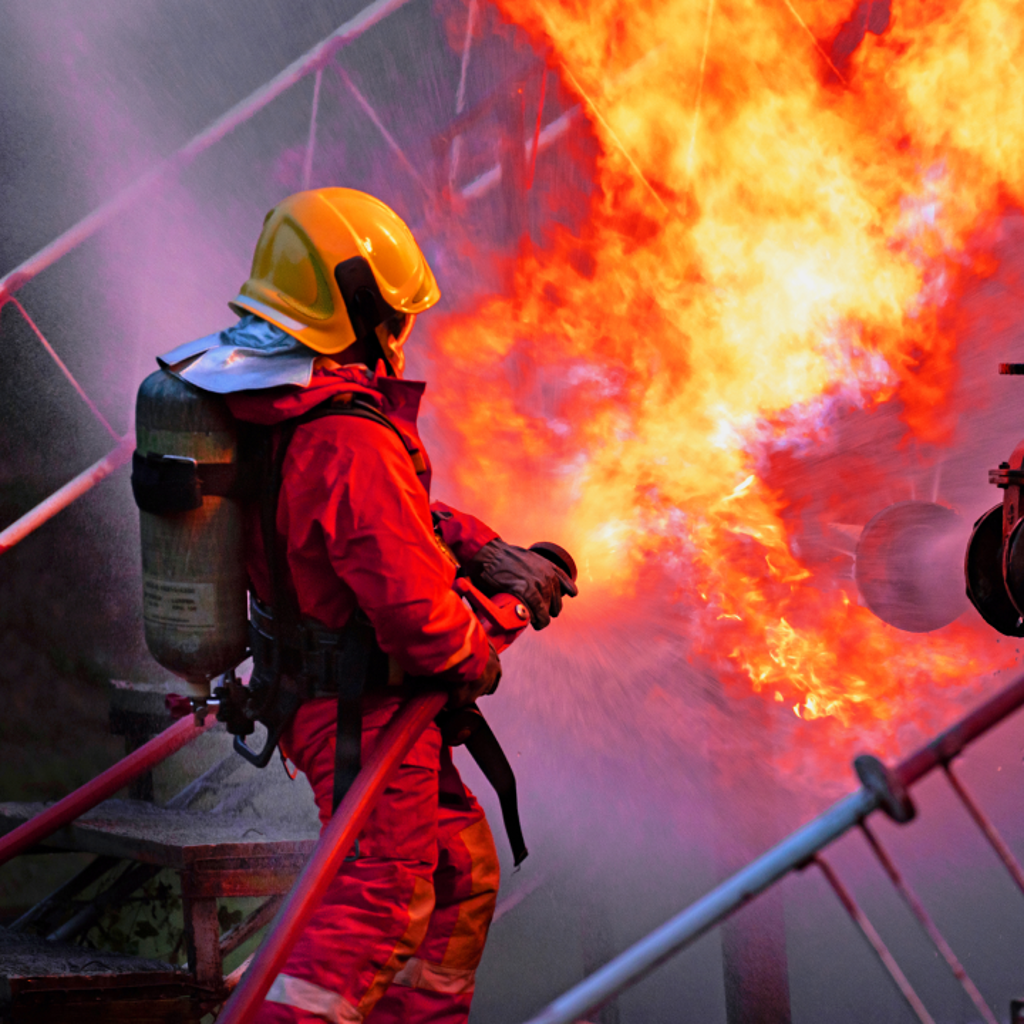 WHEN EVERY SECOND COUNTS, RESPONSELINK SENDS HELP IN A FLASH!
Working with fire and flammable materials is not for the faint of heart. What starts as a smoldering ember one moment can become a raging inferno the next.
24/7/365, ResponseLINK's Emergency Monitoring Center is on stand-by.
Simply press the button on your personal safety alarm and connect to a trained agent in seconds. We'll send whatever help is needed (EMT, fire department, police, or other plant employees).
Your job makes the world a safer place. Protect your own workplace today!
Give yourself and your workers the security that help is always standing by. Get started with a personal emergency button alarm today.